Current Version : 1.3
Video Gallery and Player Pro plugin add a responsive HTML5, YouTube, Vimeo, Dailymotion and etc video gallery with Magnific Popup to your WordPress website. Display video gallery in grid view(1,2,3,4) etc You can also use category id to create multiple video galleries.

Compatible with Your Favorite Page Builder and Themes

Added 15 designs
Grid, Slider/Carousel, Slider/Carousel with Center mode, Video Popup with slider.
Option to add: video image, title, video short description and video link.
Option to display video gallery with short content.
Features
1) GRID DESIGN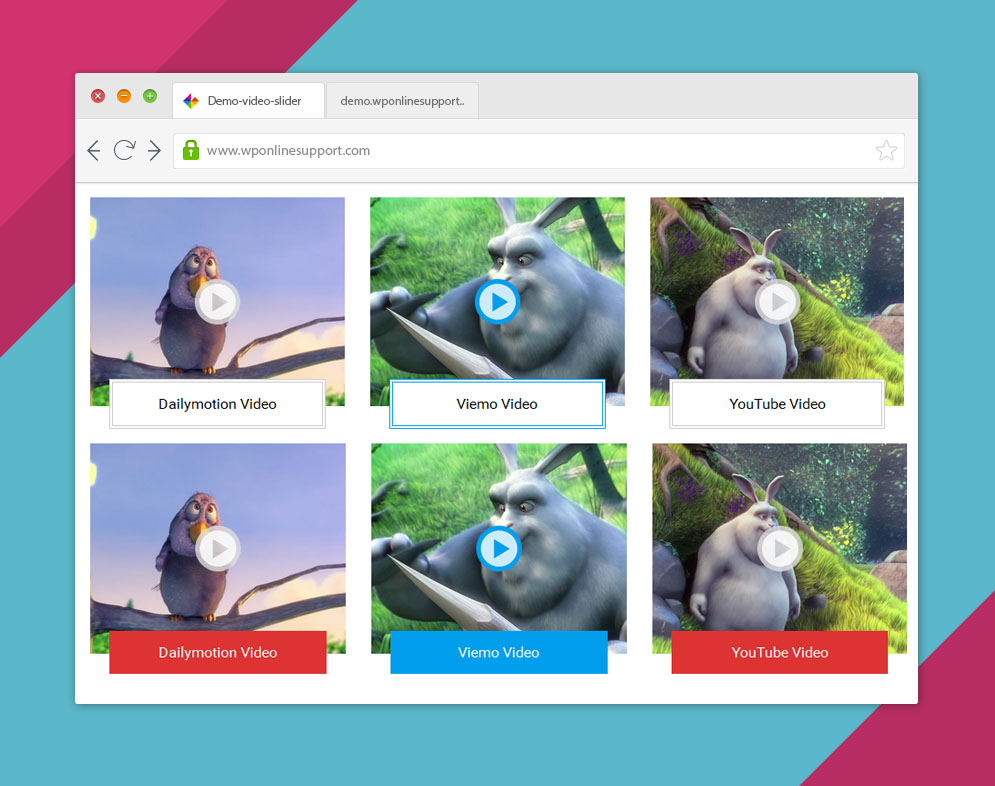 2) SLIDER/CAROUSEL DESIGN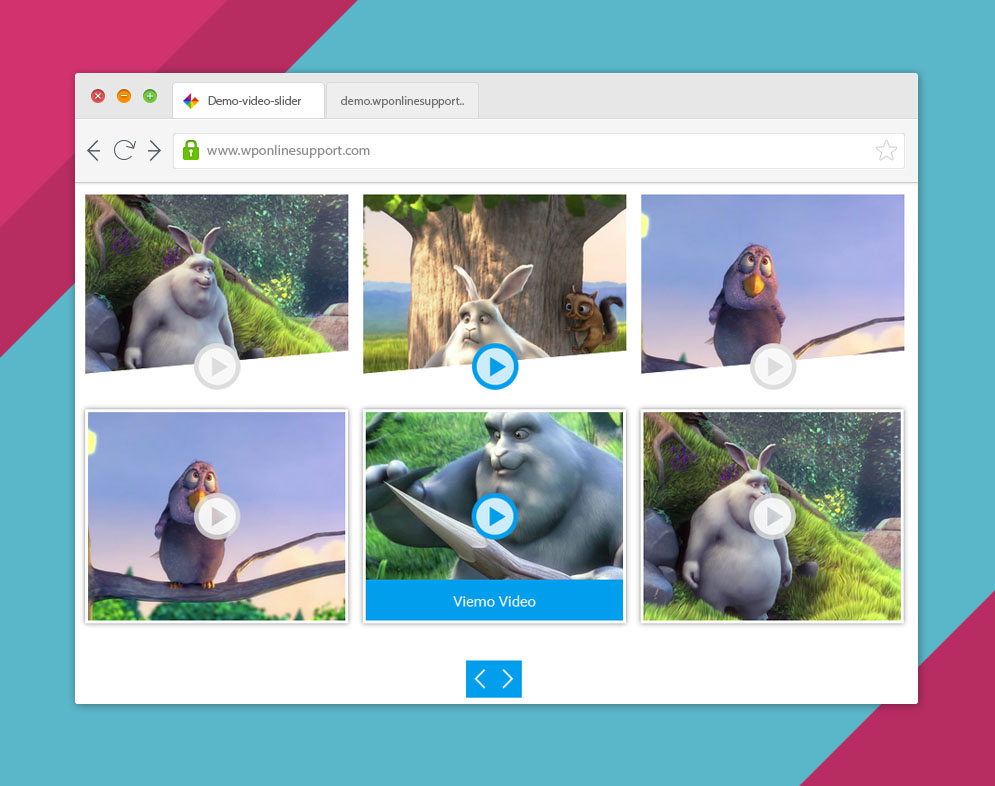 3) SLIDER WITH CENTER MODE DESIGN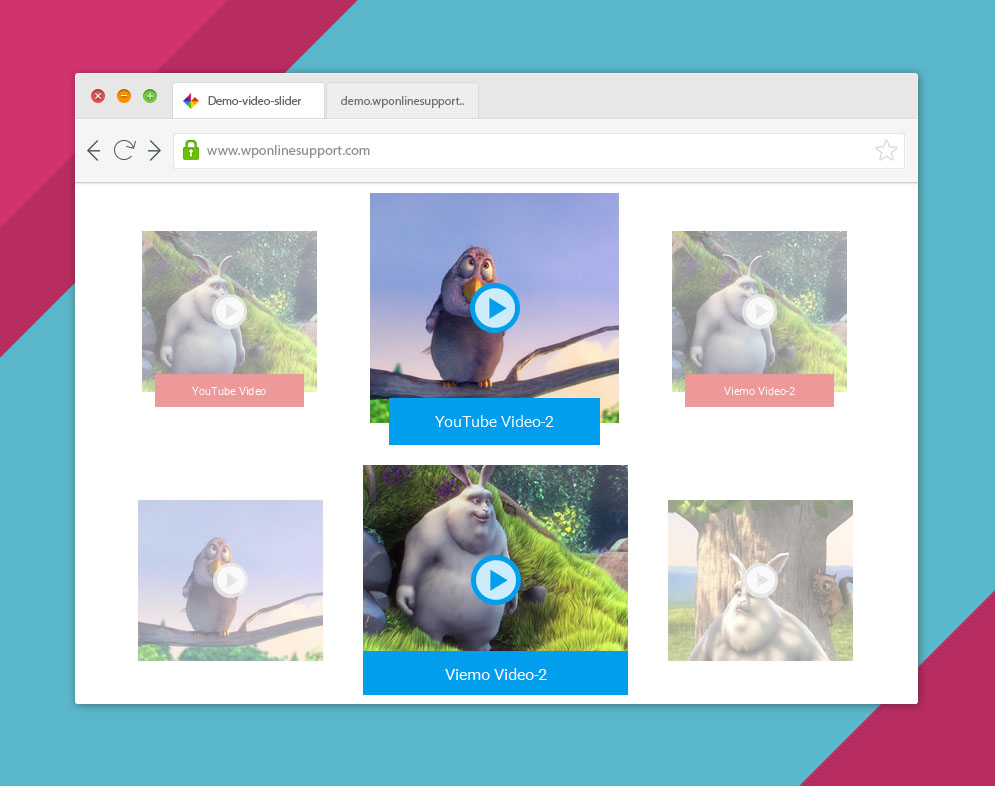 4) DESIGN-8 FOR GRID VIEW(LOOK BETTER IN GRID-3 AND GRID-4)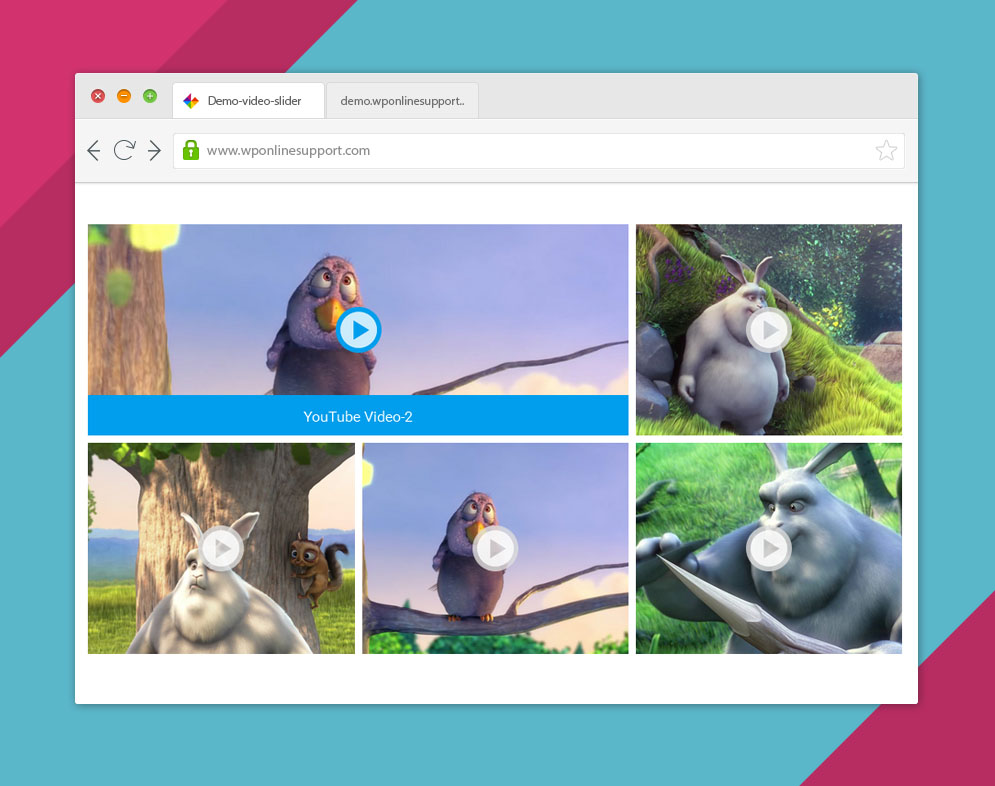 5) POPUP VIDEO SLIDER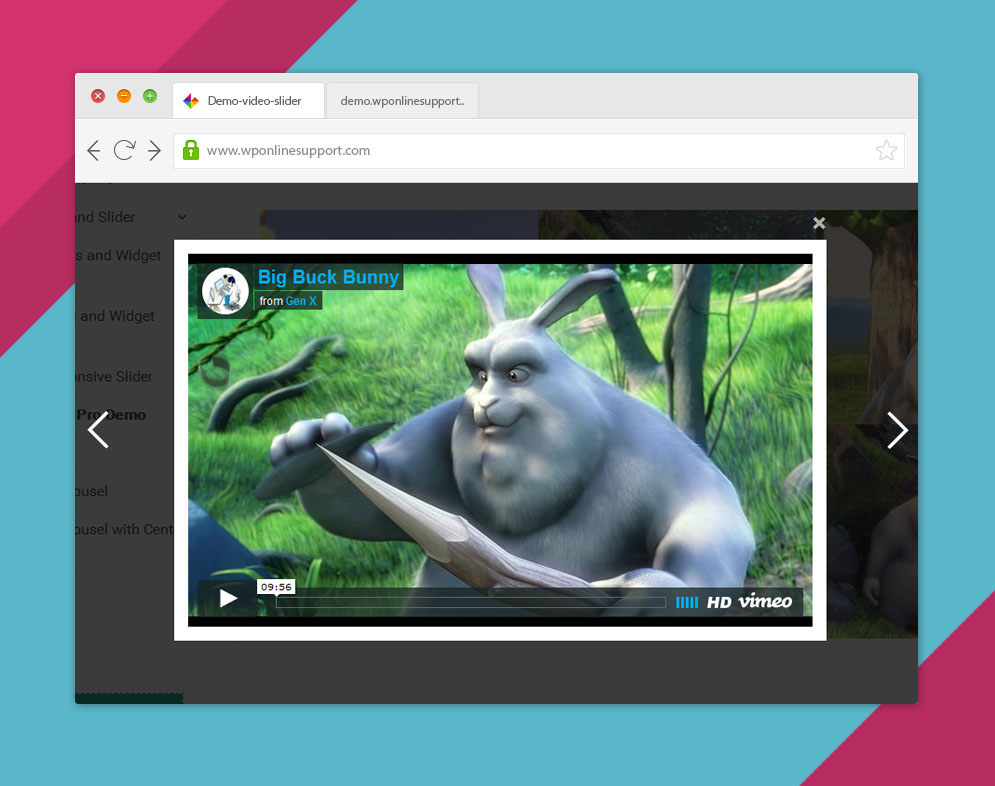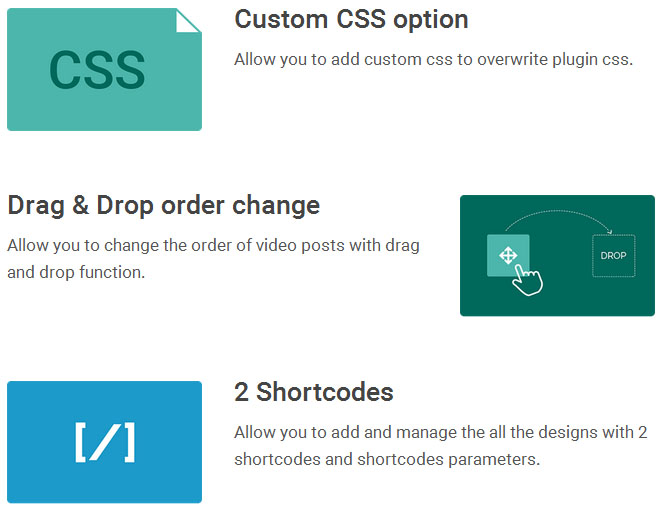 Powerful Shortcode Generator Tool
You are able to setup the plugin as quickly as possible due to the Built in Live Shortcode Generator.